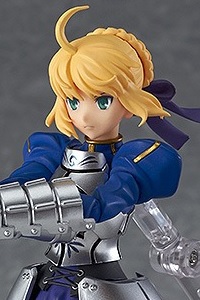 MAX FACTORY Fate/stay night figma Saber 2.0
Fate/stay night figma セイバー 2.0
Release Date: October 2019 (3rd Production Run)
Saber returns to the <strong>figma</strong> lineup in a new version!

Note:
A limited edition (extra Excalibur effect parts) is available exclusively through GSC Online Shop.
First production run: January 2015.
Second production run: May 2017.
Related Items (Total: 704)