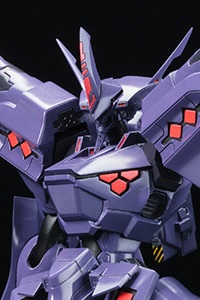 KOTOBUKIYA Muv-Luv Alternative Takemikazuchi Type-00R Ver.1.5 Plastic Kit
マブラヴ オルタネイティヴ 武御雷 Type-00R Ver.1.5 プラスチックキット
Release Date: September 2022 (3rd Production Run)
MSRP: 5800円 / USD $40.06 / EUR $41.70 / AUD $62.14 / CAD $54.98 (more info)
Takemikazuchi with new weapon parts, removable cartridge for the guns, brand new hip joint with wider movement, new movable knee armor, new ankle redesign for better scale, new wrist joint and new movable back hard-point to re-create the back shot pose, and last but not least, new joints for the chest and wrist area for more movement!

Note:
Some assembly and paintings required.
First production run: June 2014.
Second production run: September 2021.
Related Items (Total: 85)