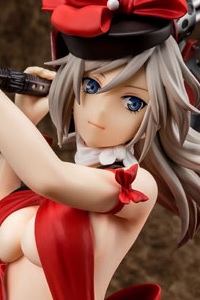 SOL INTERNATIONAL GOD EATER Alisa Ilinichina Amiella Crimson Anniversary Dress Ver. 1/7 PVC Figure
GOD EATER アリサ・イリーニチナ・アミエーラ 深紅のアニバーサリードレスVer. 1/7 PVC フィギュア
Release Date: July 2019
Based on the original illustration for GOD EATER's 7th anniversary, Alisa dressed up in a sexy red gown with her God Arc, ready to strike!
Related Items (Total: 24)