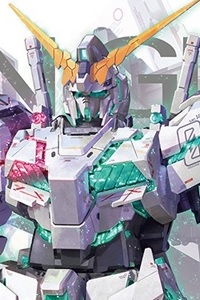 Gundam Unicorn MGEX 1/100 RX-0 Unicorn Gundam Ver.Ka
Release Date: September 2020
Celebrating 40th anniversary, a new lineup is born: Master Grade Extreme! First in the lineup to push to boundary of MG: the legendary RX-0 Unicorn! Under the supervision of Hajime Katoki, with a special built-in internal lighting system with "Flexible LED Sheet", you can go red or green!