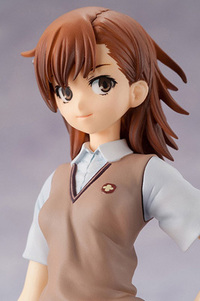 Penguin Parade Toaru Majutsu no Kinsho Mokuroku (Index) II Misaka Mikoto & Sister SET Standard Edition 1/8 PVC Figure
とある魔術の禁書目録(インデックス)II 御坂美琴&妹SET 通常版 1/8 PVC フィギュア
Release Date: December 2011
Mikoto-chan in her school uniform! Interchangable to make her into one of the Misaka Sisters with the large sniper rifle!

Note:
A limited edition (Mikoto with coin in hand, machine gun for Misaka Sisters) is available exclusively through AmiAmi.
Related Items (Total: 46)