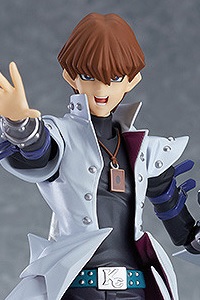 MAX FACTORY Yu-Gi-Oh! Duel Monster figma Kaiba Seto
遊☆戯☆王デュエルモンスターズ figma 海馬瀬人
Release Date: June 2018
Seto in his favourite outfit and his duel disk and suitcase, ready to duel! Comes with extra screaming face for figma Yami Yugi.

Note:
A limited edition (with Enemy Controller) is available exclusively through GSC Online Shop.
Related Items (Total: 654)